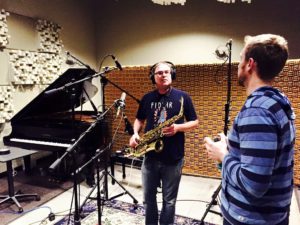 Thank you to our friends and fam who made our NYE show last night and to all the shows this year! Heres a recap of the highlights of 2016.
We sure did have a bit of fun in 2016, as i recollect on the year.
We got to play on
Hear Nebraska
's Good Living Tour with
Twinsmith
and
Rothsteen. 
We also played a set at
Power and Progress Festival
for the first time,  we played a set at
Skyview Park
 for Big Bang Boom,  and performed live at the Mint for our first Halloween and NYE shows ever. We a proud to be a part of our Norfolk, Nebraska music scene that shows up on the first Friday of the month to Norfolk Arts Centers 
First Friday Underground
 open mic!
Also 
Bold Nebraska
granted us the opportunity to play some music for our Pipeline Fighters and Water Protectors
Art Tanderup
's farm, host of the Famous Willie Nelson and Neil Young NoKXL pipeline protest concert, and we also played some pop up concerts on voting day. We made this Video with HN, in the afternoon before the GLT concert. 
2016 was a year that we experimented with our sound, trying members, different arrangements with different instruments, learning new songs, and we thank you all for being along on that journey with us! Heres to a last but not least…. We have recorded several new songs with a hot new producer that have NOT ben released yet! (hint, hint look out 2017).
Happy New Year Everyone, Cheers to the new year!
-Baker Explosion